Once a major whaling port, Edgartown has been preserved throughout the decades and visitors can breathe in the history as they walk along the streets, viewing whaling captains' homes.
Be Aware!
Edgartown and Oak Bluffs are the towns to be at night! If you enjoy night life, you will enjoy these towns.
This is the fabric of Edgartown - its history is steeped into every step you take in town. From the last names of the locals you meet in town to the Greek Revival architecture you look up to, it's a town that once started as a colony. In 1642, Rev. Thomas Mayhew, Jr. led a few families to start a colony on the island his father, Thomas Mayhew, had purchased. At first, it was named Great Harbor, but by 1671 it had been incorporated as Edgar Town. Along with Tisbury, it was one of two of the original towns on the island.
Similar to Thomas Mayhew, Jr., when you're planning a trip to Edgartown, you'll most likely arrive on island via a ship, but in today's day and age, it will be a motor vessel, not a wooden ship.
Edgartown is known for its gorgeous downtown, sprinkled with locally owned shops, restaurants, and more - but there's much more to this New England town. Within Edgartown, you'll also find the area of Katama, as well as the adjacent island of Chappaquiddick, two great destinations while in town.
The Areas of Edgartown
Katama
Katama is an extension of the residential area of Edgartown, located on the south shore of the island. On the east, it borders Katama Bay and on the west, it borders Edgartown Great Pond. You'll know you've reached Katama when you see the fork in the road when heading south on Katama Road out of Edgartown. It's known for its grand, vast terrain with waterways, hence the word "Katama", meaning "crab-fishing place" in Wampanoag. Very few trees grace Katama, giving it it's colloquial name of "Great Plains".
Local Tip!
Make sure to check out the airfield while you're in Katama - biplane rides are a popular way to view the island from the sky!
Located in the Katama area, you can find one of the largest resorts on the island, the Winnetu Hotel, a great spot for traveling families. Delight at the Katama Airpark as you watch the biplanes take off, do cartwheels in the air, and safely land on the airstrip. Because of its vast land, Katama is also home to island farms such as Slough Farm and the Farm Institute, both organizations that work tirelessly in the agricultural island community. Home to South Beach, it's a destination for almost everyone that visits.
Chappaquiddick
Making your way to Chappaquiddick is another area that must be on your checklist of the island. Known to the locals as "Chappy", it is a small peninsula but more occasionally it is an island of the eastern part of Martha's Vineyard. We say more occasionally, because it only is a peninsula when Norton Point, a narrow barrier beach, connects Martha's Vineyard and Chappy, but when it's not, it's a tiny island of its own.
Visitors can ride the Chappy Ferry with their car, bike, or on foot, and explore the island. It's a great activity to bring bikes and a picnic, and enjoy the solitude that Chappaquiddick provides. Home to the Mytoi Gardens, Chappy will envelop you in it's magic and leave you wanting more.
Discover more of Edgartown by visiting their official town website, hosted by Visit Edgartown.
Getting to Edgartown
Arriving to Edgartown is simple, once you understand how to arrive to Martha's Vineyard. There are two options to choose from: plane or ferry, and each one has its pros and cons. But first, let's review these options in general.
New visitors to the island might not be aware that there is no bridge that connects the island to the mainland, so realizing this is the first order of business. Because of the lack of bridge connection, you'll have to either take a plane or ferry to the island.
Good to Know
Consider renting a car while on island. It makes getting around much easier.
If you're coming via air, note that you obviously will have to consider renting a car while on Martha's Vineyard (although you technically do not need a car on island, but we will get into that later on).
If you take the Steamship Authority vessels, you can easily walk-on as a passenger or bring your car onto the boat and on the island. Both options are great, it all just depends on what you'll need while on Martha's Vineyard.
Arriving via Plane
Because the island is a year-round destination, there are daily flights available. Cape Air offers daily, year-round flights from Boston and other major cities, plus additional seasonal service from New Bedford, Hyannis, and Nantucket in Massachusetts, as well as New York locations. Another option for flying into the Vineyard year-round are private air charters. If you're visiting the island between May and October, you can also check the following airlines:
JetBlue provides seasonal flights from Boston Logan Airport and New York JFK Airport
Delta provides seasonal service from New York's LaGuardia Airport
American Airlines provides air travel seasonally from Washington, DC
Traveling by plane is the fastest way to get to Martha's Vineyard, and you'll be flying into MVY Airport, a public airport located in the middle of the island about 15-20 minutes from the center of Edgartown.
Travelers should remember that traveling by plane reduces the amount of luggage that you will be bringing on island compared to if you were traveling by ferry and bringing your car. Once you arrive at the airport, you will need to take a taxi, Uber, or private car to your destination in Edgartown. Some hotels offer airport pickup services, so make sure to contact your hotel and ask if they provide this service.
Arriving via Ferry
Traveling by ferry is what most visitors to the island decide as their mode of transportation, because it is definitely more economical than flights, and allows for more leeway in terms of what you are bringing on the island.
For passengers considering bringing their car on the island, note that the only car ferry is the Steamship Authority vessels departing from Woods Hole, MA. These are the only ferries that are capable of bringing your car to Martha's Vineyard, so when booking ferries, be mindful of this. Ferry reservations for busy weekends such as Memorial Day, Fourth of July, and Labor Day, get filled up quickly, but travelers have good luck when putting themselves on the ferry waitlist.
If you're traveling in less busy times, you should still book your ferry in advance of arriving in Woods Hole, as to assure your travel accommodations. Bringing your car on island allows you to transport any essentials such as strollers and similar large items, plus you will have a mode of transportation to get around the island.
If you are not bringing your car, you do not need to purchase tickets in advance, because as a walk-on passenger, you will most likely get on the ferry you would like to get on. Once you arrive in Woods Hole, you can easily purchase tickets to ride the ferry over.
Be Aware!
The Steamship Authority is the only car ferry on Martha's Vineyard.
The Steamship Authority is the ONLY ferry service that travels between Woods Hole and Martha's Vineyard daily, but beginning every May, there is passenger ferry service available from Falmouth, Hyannis, and New Bedford in Massachusetts, Quonset Point in Rhode Island, NY and Northern New Jersey. These ferry services are typically through the end of October, but please check with each ferry service for the most current information.
Getting Around Edgartown
Once you arrive on the island and settle into your home, rental, hotel, or bed & breakfast, you're going to want to explore Edgartown! Getting around Edgartown is easy, you just need to know a few things:
Getting Around Edgartown by Car
If you're getting around with your car, depending on the time of year you visit, parking is the thing you have to think about. In the height of summer, parking is extremely difficult to find in downtown Edgartown, thus we recommend having a plan. Whether you take a taxi, Uber, or bus into town, or adjust your timing to give yourself enough time to find parking, this pre-planning is essential.
Parking in Edgartown
Parking in downtown Edgartown can be found along the left side of Main Street, as well as down side streets. There are a few parking lots in town, such as the Edgartown Harbor Parking Lot and the adjacent parking lot.
Public Transit
If you're looking to leave your car behind, you can easily get into town with the public bus system, the Vineyard Transit Authority. You can purchase a ride pass or full day pass right on the bus, making it easy to get around - just make sure you have exact change for the bus fare, as they do not make change.
Taxis, Uber, and Lyft in Edgartown
Locally-owned taxi companies abound, and will take you anywhere you need! Uber and Lyft are also very active on the island all year-long.
Biking to Edgartown
Biking to Edgartown is easily done thanks to the bike paths that connect the towns. Please note you can not ride your bike on the sidewalks and when riding on the roads, you should follow the rules of the road at all times.
Walking in Edgartown
Walking is always a great way to explore island towns, and downtown Edgartown is easily walkable, as well as Upper Main Street Edgartown, where other businesses are located.
Wheelchairs and Strollers in Edgartown
Edgartown is made accessible to wheelchairs and strollers with wide sidewalks on Main Street.
Where to Stay in Edgartown
Edgartown is home to award-winning hotels, bed & breakfasts, boutique inns, vacation rentals, and timeshares, so deciding where to stay and booking accomodations is made easy for the traveler.
Making reservations on where to stay should depend on who you are traveling with, how many days you plan on staying, and your budget. Travelers looking for the ultimate luxury accommodations will find those at some of New England's finest resorts, located right in Edgartown. For the budget travelers, there are a few options that will be suitable and delightful as well - with vacation rental homes, inns, and more. This town also boasts a large variety of rental homes, with diverse space and filling the needs of friends and families looking for accommodations in Edgartown, Martha's Vineyard.
What to do in Edgartown
Edgartown is well known around New England as a destination that has it all, no matter the kind of traveler that you are. Discovering what to do in Edgartown really comes down to your preferences and below we've narrowed it down to the top ten types of travelers that set foot in town and paired them with our top three activities to do in Edgartown. Note that these are general types of travelers and you can combine them to make them your own!
For the Solo Traveler: grab a seat at a bar and meet the locals, take a walk to the Lighthouse, and enjoy a fitness class on the beach.

For the Family Traveler: book a fun class with the kiddos, explore one of the many walking nature trails, and get a reservation at one of the many family-friendly dining options.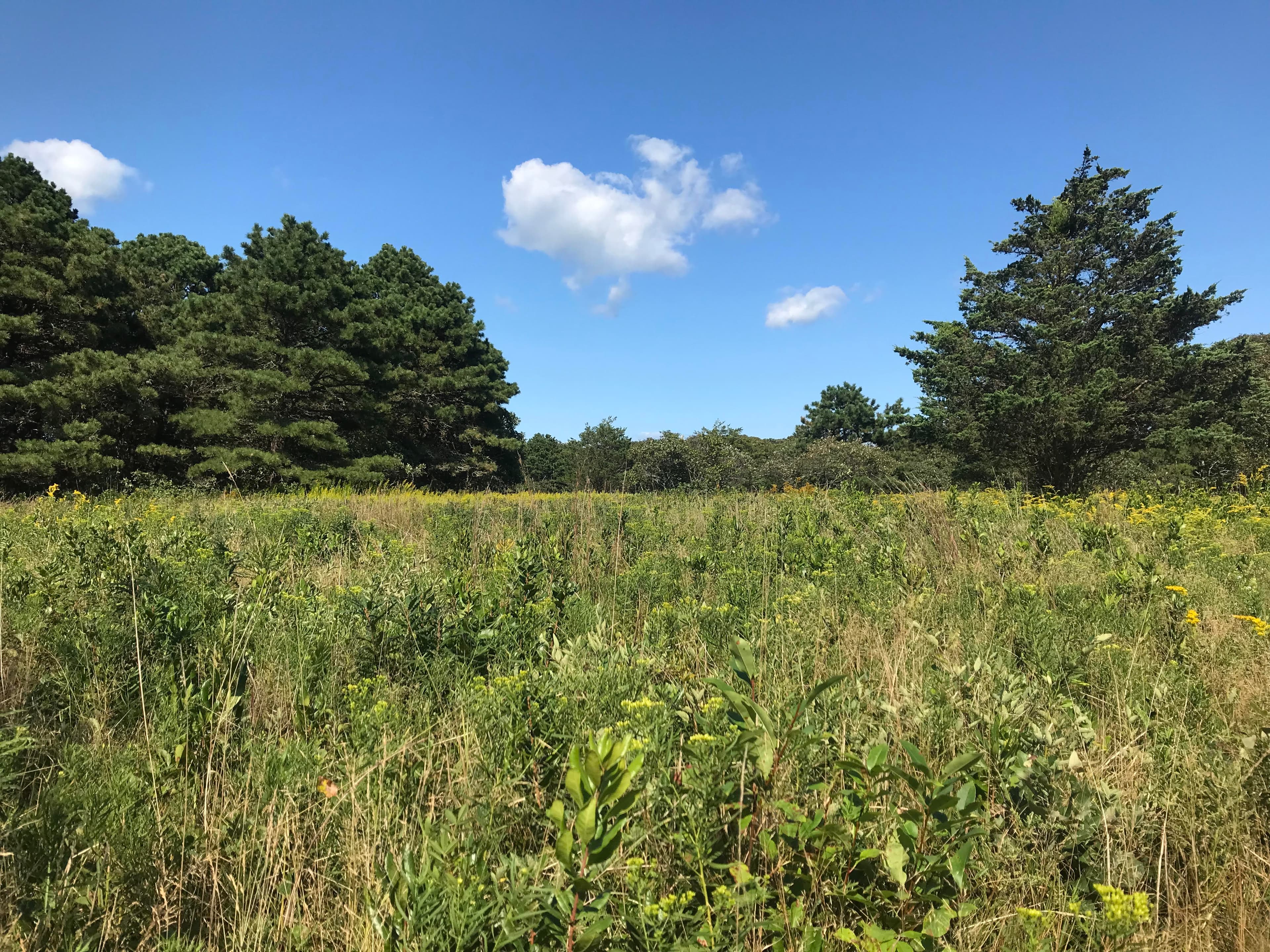 For the Luxury Traveler: treat yourself to a massage or facial at one of the Edgartown spas, enjoy a leisurely walk down Main Street while shopping, and book a private wine tasting at a restaurant.

For the Couples: book a couple's yoga class on the beach, discover the magic of a sunset cruise aboard a sailboat, and have a romantic picnic on the beach overlooking the lighthouse.

For the Pet Friendly Traveler: enjoy outdoor dining with your furry friend, take your leashed dog on a trail like Sheriff's Meadow Sanctuary, and get a dog treat from local shops.

For the Foodies: start your day with a carefully crafted coffee drink from one of the many coffee shops, take a class with a private chef in your rental kitchen, and book a reservation at any of the incredible restaurants in town.

For the Art Aficionados: explore one of the many art galleries in town, watch a plein air artist live paint in town, or discover art as music at any of the live music opportunities.

For the History Buffs: spend a morning at the Carnegie and learn all about island history, book a tour with the African American Heritage Trail, and shop local for historical books about Martha's Vineyard.

For the Sailors: sailing camp is a must for any kiddos in Edgartown, but for the adults, book a sunset cruise.

For the Retired: take a walking tour of Edgartown, enjoy early dinner at one of the town's most delicious spots, and indulge in a morning sunrise over the Edgartown Lighthouse or an evening sunset.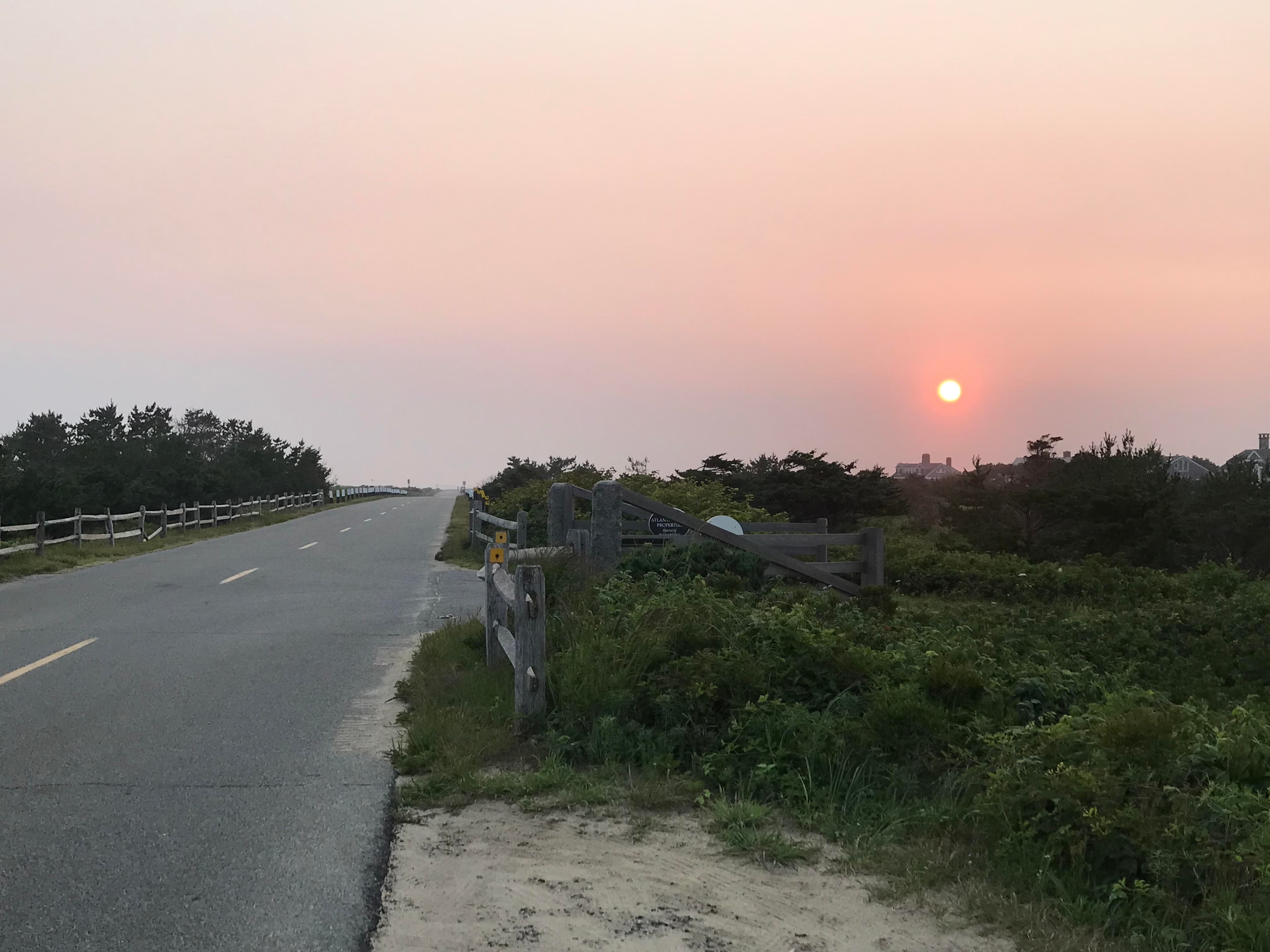 What to Eat in Edgartown
Food is one of the sole reasons many people travel, and if you're one of them, you're in for a treat in Edgartown. This town is known for its incredible, chef-owned restaurants, as well as some inventive eateries, high-end restaurants, coffee shops, bakeries, bars, farm stands, oyster bars, and much more.
In Edgartown, the delicious food abounds and our top eats are listed below:
Lobster Rolls: there are so many amazing spots in town that make delicious hot and cold lobster rolls, and you can't go wrong with any of them;

Raw Oysters: a must, because most restaurants source them locally from our very own island farmers;

Coffee: Edgartown is packed with a few coffee shops that will delight your senses in the morning with their carefully crafted drinks;

Lobster Bakes: only a few spots in town offer these and they are worth scouting out, because nothing says New England like a lobster bake;

Burgers: you might be saying to yourself that you can get a burger anywhere, but some of the best burgers in the world can be found in some of our favorite locations in town;

Baked Goods: whether you're ordering dessert as your final course at dinner or discovering farm-baked fresh breads and pies, you need to always order something sweet;

Fudge: there's one place in town and one place only, that hand makes their chocolate fudge every day during the season and the scent will lure you right off the street and into their fudge shop!
Shopping in Edgartown
Retail therapy is a must while in Edgartown, home to some of the most unique and independently-owned stores in New England. You'll notice that there are very few (if any) big name store brands in town, and those that do exist in town, have added to the community in value and history. Discover shops like antique and vintage shopping, clothing boutiques, specialty sunglasses shops, home wares, alongside incredible art galleries in town.
Good to Know
For the best shopping experience in Edgartown, park outside of town and window shop on the sidewalks of Main Street.
Edgartown is just the place to discover a new to you brand or maybe even start up a collection of some sort. The shops in and around town are varied, diverse, and showcase some of the top makers in the area. Whether you're shopping for souvenirs or an art masterpiece, you'll find just what you need in Edgartown.
Beaches in Edgartown
If you're seeking the sun and sand in Edgartown, you'll have your pick of some of the best beaches in New England.
Fuller Street Beach is perfect for families with small children, as it's shallow and easily accessible, plus perfect for lounging on the sand.
Lighthouse Beach is just as ideal for families and anyone wanting to have a beach picnic. For an older crowd that wants to enjoy the waves,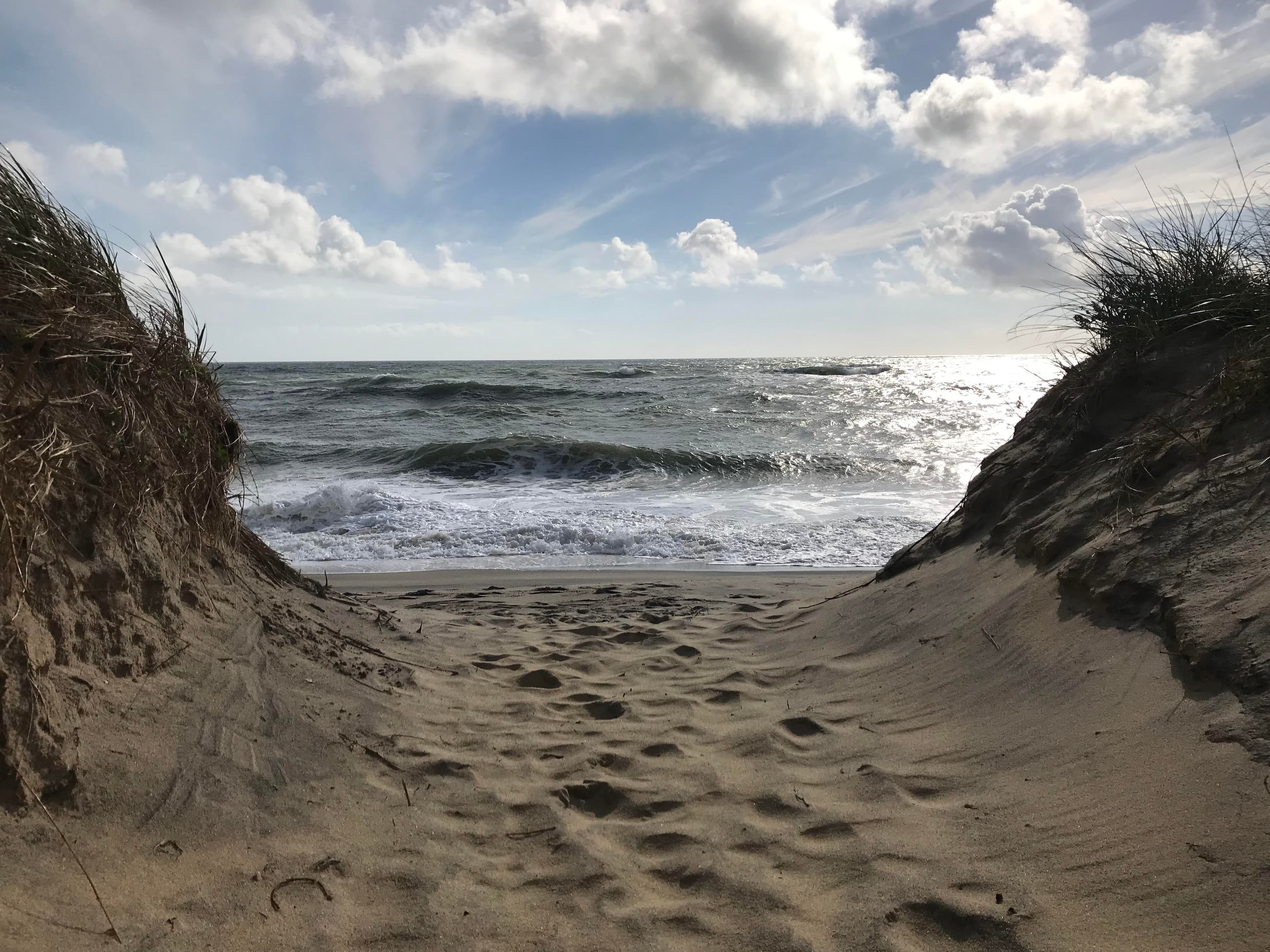 South Beach is just the beach for you. There's also State Beach, with its expansive sandy dunes and accessible parking, great for fishing and other water sports.
Whichever beach you choose, remember to wear your sunscreen and "carry in, carry out" meaning to take with you what you bring to the beach!